Hi everyone,
I honestly feel like I'm taking over this community, lol... why does no one else post here anymore?
Anyway, I wanted to let you all know how much I appreciated the responses I received on my prior post about controlling the boundless energy of my new mini Aussie puppy, Rigel. I am pleased to say that he is getting better, especially since I've moved into a calmer household with fewer people coming and going. He still has a pretty bad jumping problem, but his other issues are thankfully more under control.
Anyway, though, on to the topic I really meant to bring up here-
neutering
.
I have heard/read so many conflicting things regarding the right age at which to neuter a dog. Some vets have said as young as 4 months, others no sooner than 6 months; I've seen at the most extreme end to wait a full 2 years to allow the bones to fully develop, since the sex hormones are what close all the gaps.
I'm asking this mainly because he's incredibly humpy towards other dogs, and I've also seen him mark a bookcase once in the house very recently. Luckily, no books were harmed (lol), but I definitely don't want the behavior to continue. If I can erase it now, I'd be thrilled, but I don't want to harm him by neutering too early. He's now 7 1/2 months old, so well passed the 6-month rec, but pretty far from the 2-year one.
Basically, as Aussie owners, what do
you
recommend? If I hear enough okay's, I'm ready to make his appointment as soon as tomorrow xD I remember that when Luca, my late Aussie, was neutered (at 18 months), his dominance behavior towards other dogs completely disappeared. He was not as bad with the humping, though, and never marked, so I was willing to wait longer for him. Rigel, not so much... :P
So basically, advice?
Also, since I haven't posted any yet, here are a few pictures of him growing up -
8 weeks old - ignore my toe ruining the pic :P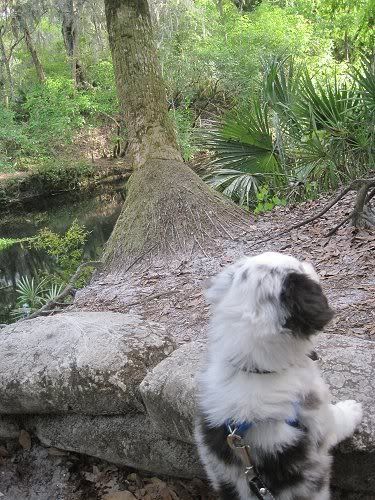 Checking out the river at Hillsborough River State Park, Tampa, FL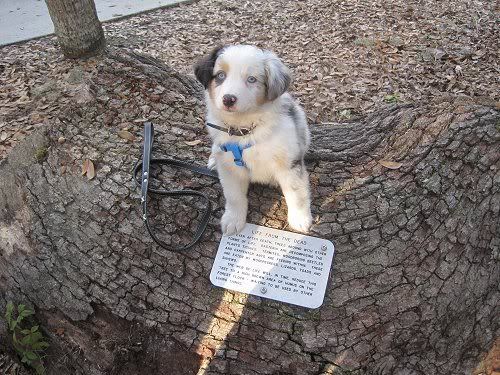 A meaningful pic. Rigel was coincidentally born the same day Luca died. Thus, life from death, which the plaque on the log reads...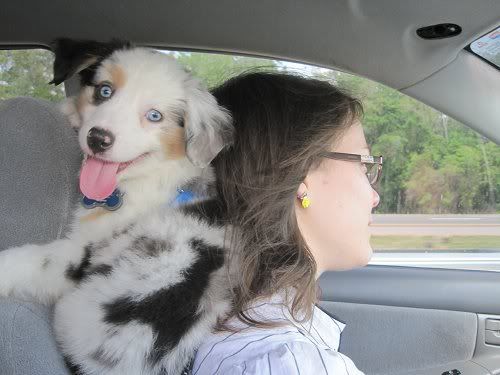 He crawled behind my friend's neck during a car trip. 3 months old here.
Another shot of his comfy perch x3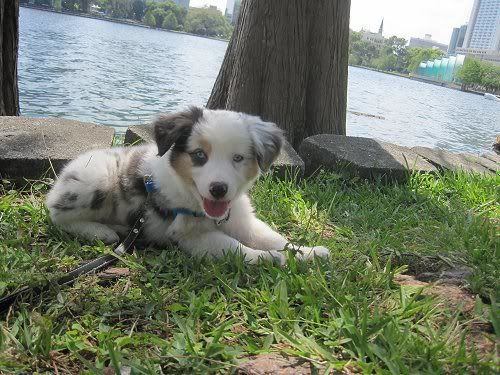 Same day at Lake Eola park, Orlando, FL
Begging for belly rubs @ 5 1/2 months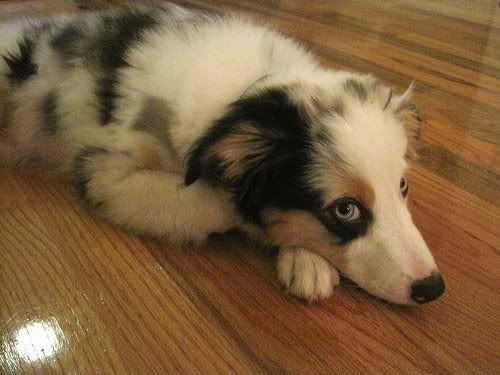 This is around when he started looking more like a grown-up dog :)
An "action shot" to prove how nuts he is! Lol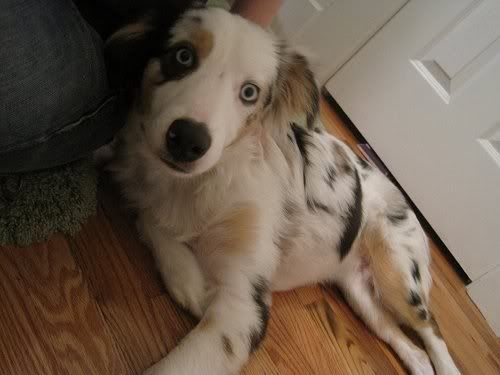 My most recent pic of him at 6 1/2 months, hanging out in the bathroom.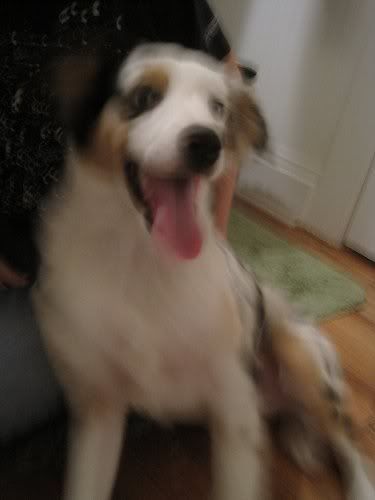 Blurry as usual, but showing off his smile
He has grown even more, so I need to take some more pictures of him soon!
Also, to honor his memory, this was Luca, about 5 months old at the time. He died in January at the age of two after being struck by a speeding car. RIP, little buddy.